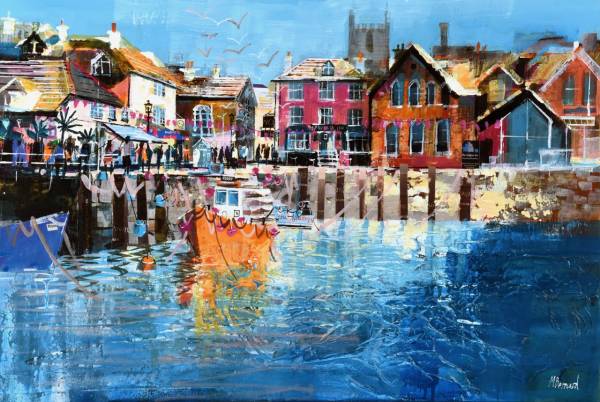 At Fowey River Gallery we believe in a deceptively simple concept: An art gallery should be a dynamic, ever-changing showcase for talented artists. We actively demonstrate this philosophy with a varied exhibition calendar throughout the year.

The gallery is housed in a fine Georgian building, with artwork exhibited on the extensive first floor. A fine selection of quality bags, jewellery, gifts and greetings cards are featured on the lower floor

The Gallery and Shop are now closed due to the current COVID-19 outbreak. If you would like to contact us you can leave a message on
Tel 01726 833 828
Mobile 0788 259 0307
email info@foweyrivergallery.co.uk
We will get back to you as soon as we can.
Stay safe.
EXHIBITIONS 2020

28th March - 11th April (Easter) : Mike Bernard
16th - 30th May: Jill Hudson
4th - 18th July : Julie Adlard
15th - 29th August (Regatta): Amanda Hoskin
17th October - 31st October: Tina Morgan
5th - 19th December: John Brenton